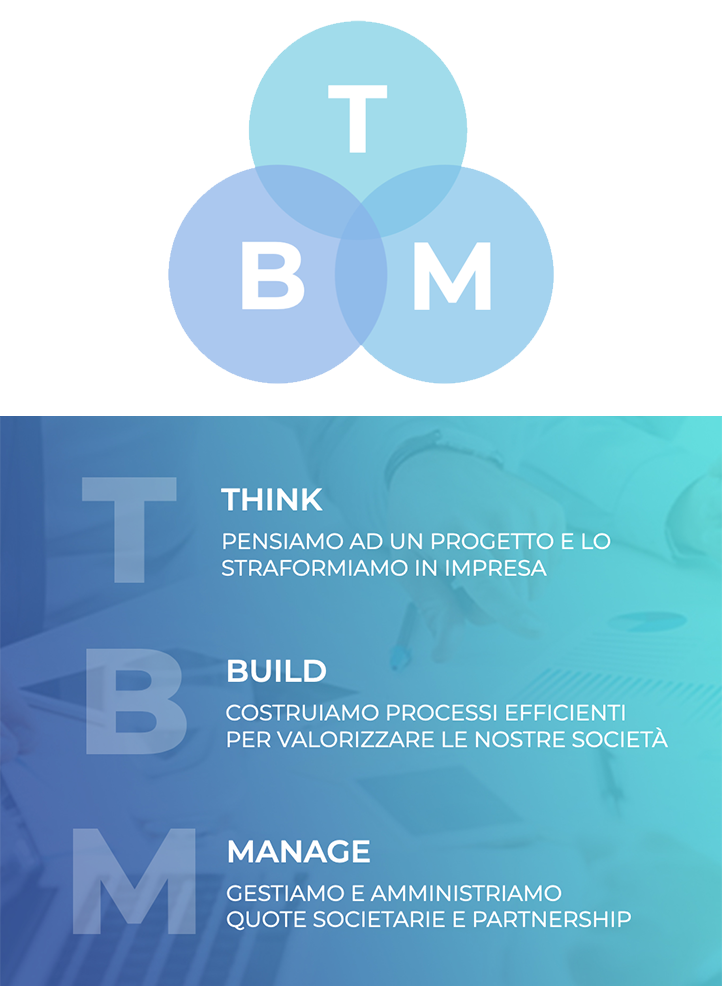 THE APPLICATION OF SYNERGY
In the application development, the various companies of the group collaborate, following various aspects in the best possible way, giving life to the final result.

It deals with all the aspects related to the birth of a start-up, concentrating on new solutions for new businesses, it takes care of the functional and contextual part, drawing up the business plan and supporting the projects in the management phase.

It deals with the design of infrastructures for the company, the choice and construction of the architectural layers, following the software development and operational maintenance of the project.

It deals with the creative development part of the projects, the realization of the graphic components of the ui and ux